Don't Miss Out on Professional Hyundai Service at Dick's Hillsboro Hyundai
Experience superior auto repair in Hillsboro, OR
Get the Service Your Vehicle Needs On the Road
Your vehicle is an important investment. Not only does it help get you where you need to go on a daily basis, but it's also an expression of your personality, your style, and your automotive tastes. That is why our team is here to help you with all of your servicing needs. Whether you need something simple performed, like am oil change or a tire rotation, or you need something more extensive, like brake repair or alignment, we can help you with all of your maintenance needs.
Whether you have never serviced your Hyundai model with us, or you know our service team on a first-name basis, we invite you to visit our service center in Hillsboro, OR.
What Services Do We Offer?
Our service team covers a wide array of service needs that you can get when you need them. Moreover, our team is factory-trained to handle all types of maintenance needs. If you notice your check engine light is on, or if you hear anything under your hood that doesn't sound right, our team would be proud to help you schedule a test drive with your preferred automotive option.
At our dealership, we are proud to handle these services and more:
Tire rotations
Wheel alignments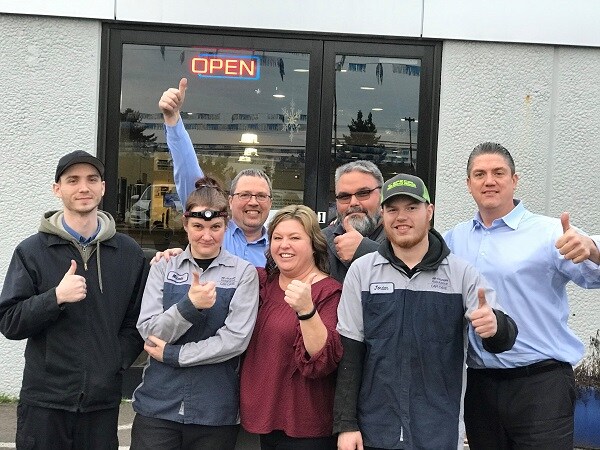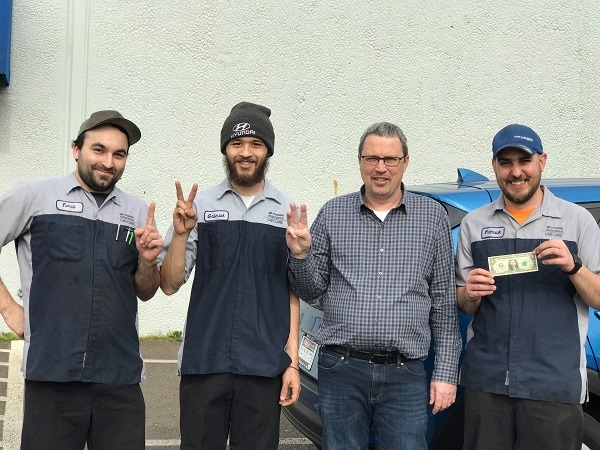 Ready To Learn More?
If you would like to learn more about our selection of vehicles, or if you have any questions about servicing your Hyundai model with our lot, we invite you to visit us at Dick's Hillsboro Hyundai, located in Hillsboro, OR or schedule an appointment online. Our team would be proud to help you get your car back on the road today.

We are proud to serve drivers in Portland, Vancouver, Beaverton, and Salem.
Collision Repair Work
If you have been in a collision, this means that your vehicle might have undergone either severe or minor damages. You may be thinking, "My vehicle will never look the same!" Don't worry. At Dick's Hillsboro Hyundai, we have handled hundreds of collision repair jobs coming in from Portland and Vancouver WA. Our team of technicians knows how to get your vehicle back to its original condition. Best of all, we can make your vehicle look as though it never got damaged in the first place! Let us refer you to our collision center and body shop today!

Dent Repair
Have a dent that is ruining the look of your vehicle? Don't rely on some no-name garage or a DIY dent repair kit. Have our dent repair experts get the job done the right way. We have professional dent repair tools and the know-how to remove a dent from your vehicle completely. Best of all, our fully-staffed service department can get the job done as soon as possible.
Paint Repair
Do you have scratches, faded paint, or removed paint from a collision? We can provide the professional paint repair that will restore your vehicle's original color. We will be able to match the exact exterior color of your vehicle because we offer original paint from your specific model.
Why Choose Our Collision Center Service near Beaverton
Our collision service center has worked on hundreds of vehicles of all makes and models. We have the experts and the tools to do a professional job. No matter the velocity of the damage we'll ensure the repair is done correctly.
Service Hours
Monday

7:30AM-6:00PM

Tuesday

7:30AM-6:00PM

Wednesday

7:30AM-6:00PM

Thursday

7:30AM-6:00PM

Friday

7:30AM-6:00PM

Saturday

8:00AM-4:00PM

Sunday

Closed